Custom Made Entertainment Units
CUSTOM MADE ENTERTAINMENT UNITS
There are many options available when considering an entertainment unit, as outlined below. If you need something quite specialised to suit your living space or the equipment going in it please don't hesitate to contact us.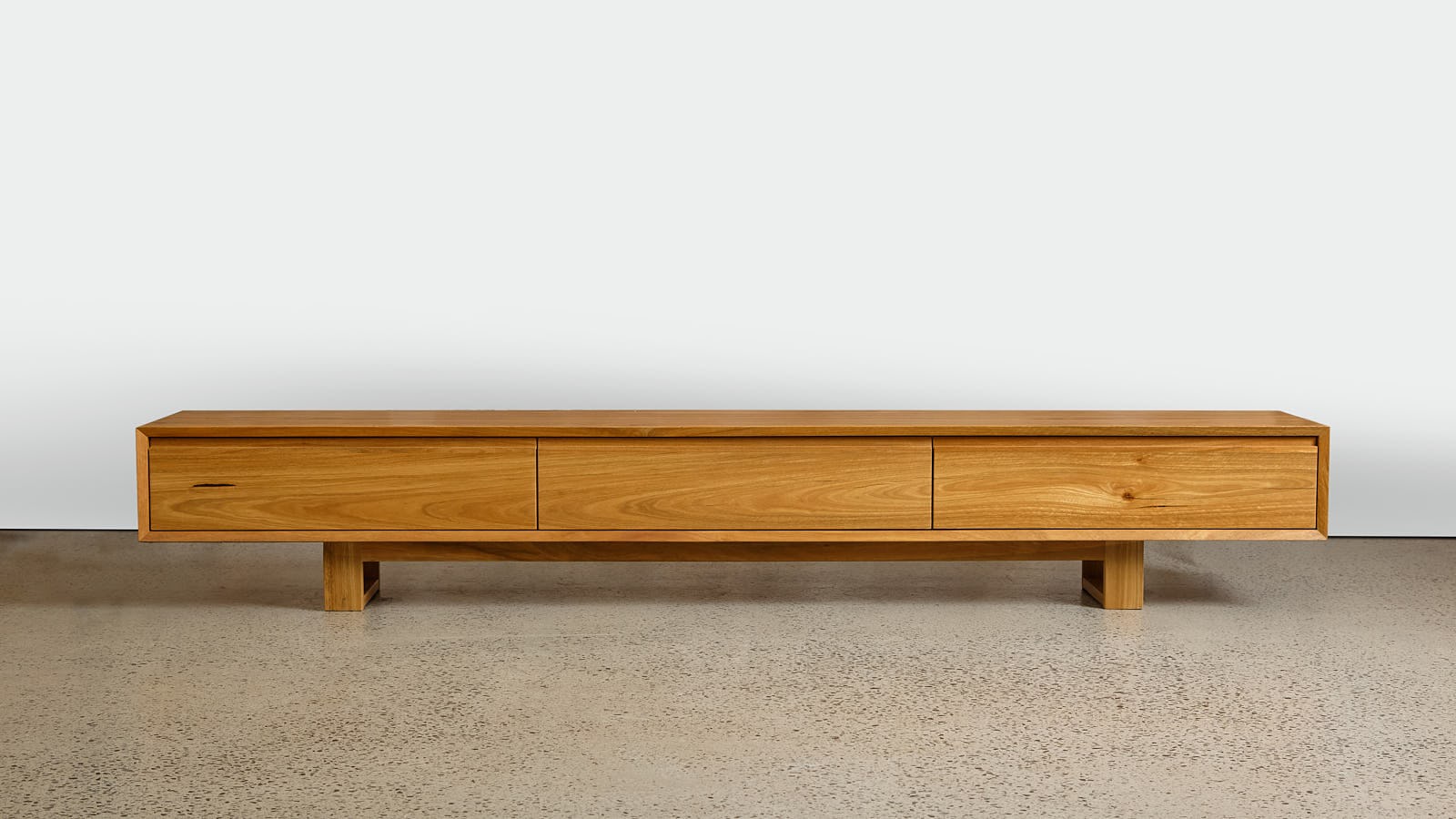 Components

The major consideration in designing an entertainment unit relates to what you'd like the unit to accommodate. For example, if you have a DVD player, amplifier, set-top box, centre speaker, foxtel and a couple of game consoles along with many CD's and DVD's to fit in then obviously this will have a large bearing on the design of the unit. Our ability to quickly handle your enquiry can be greatly enhanced if you can provide us with a list of these, along with their various dimensions. (Height, width and depth)

Retractable Doors and Drawer Fronts

Having retractable doors or drawer fronts can be the answer to some design or aesthetic issues of the entertainment unit. For example for a clean uncluttered look where it's desirable to have full-length doors or a combination of doors and drawers covering the whole front of a unit, having a pair of doors folding back inside the unit makes a lot of sense when wanting to expose all the components to use remotes. And we can do the same with drawer fronts, or I should say faux drawer fronts that are really flap doors that can open up slide back into the top. This is only an option when finger grooves are used as a means of opening instead of knobs or handles.

Glass Doors

If you're not particularly keen on retractable doors but would still like to cover the open cavity that houses your components, we can add glass doors to the unit to keep the dust to a minimum. We can frame glass panels up with solid timber, or there's also the option for frame-less doors if you're trying to achieve a more sleek look.

Base Style

There are many differences when it comes to the design of the base of your unit.
Sides to the floor - the side panels of the unit extend to the floor, with a narrow setback kick panel at the front. This has been the most popular look in recent times.
Short tapered legs - the length can be whatever a customer wants but essentially this gives the unit a lighter look perhaps or it may be preferred because there is other furniture in the room with the same look.
Turned feet - a little more labour-intensive, but suits the more traditional or classical look.
Metal feet and legs - much like handles, these come in a variety of finishes and styles.
'U' shaped legs - Legs like this usually run front to back at the ends and are just another option for legs on an entertainment unit.

Top Thickness & Shadow Lines

The thickness of the top is a minor detail that can often make a big difference to the look of a TV unit to create either a more sleek or more substantial look to the piece. .Otherwise having a thin shadow line running around under the top can be a nice finishing touch to a design.

Openings in Backs

We're often asked about the openings in the backs of our entertainment units. This is an important factor for two reasons, one is accessibility to wire up and the other is for heat escape. There's no easy solution when it comes to accessibility, all we can do is provide a generous opening in the back and the rest is up to your technical know-how and dexterity.

Heat escape 

If the top of a solid timber cabinet gets too warm too often it's going to lose some moisture. The timber will normally maintain a moisture level of around 10% depending on where you live but if it's heated up for any length of time it's going to lose maybe another 4 or 5% and when that happens it's going to want to shrink slightly and the in doing that something has to give because it's only the small area that has been heated up that is going to shrink and the only thing it can do is split somewhere. But it's not as big a problem as it may appear because if the top is allowed to remain in 'normal' conditions, ie no excessive heat, it will take in moisture again and the split will close up.
THE ELIAS MULTI FUNCTIONAL UNIT.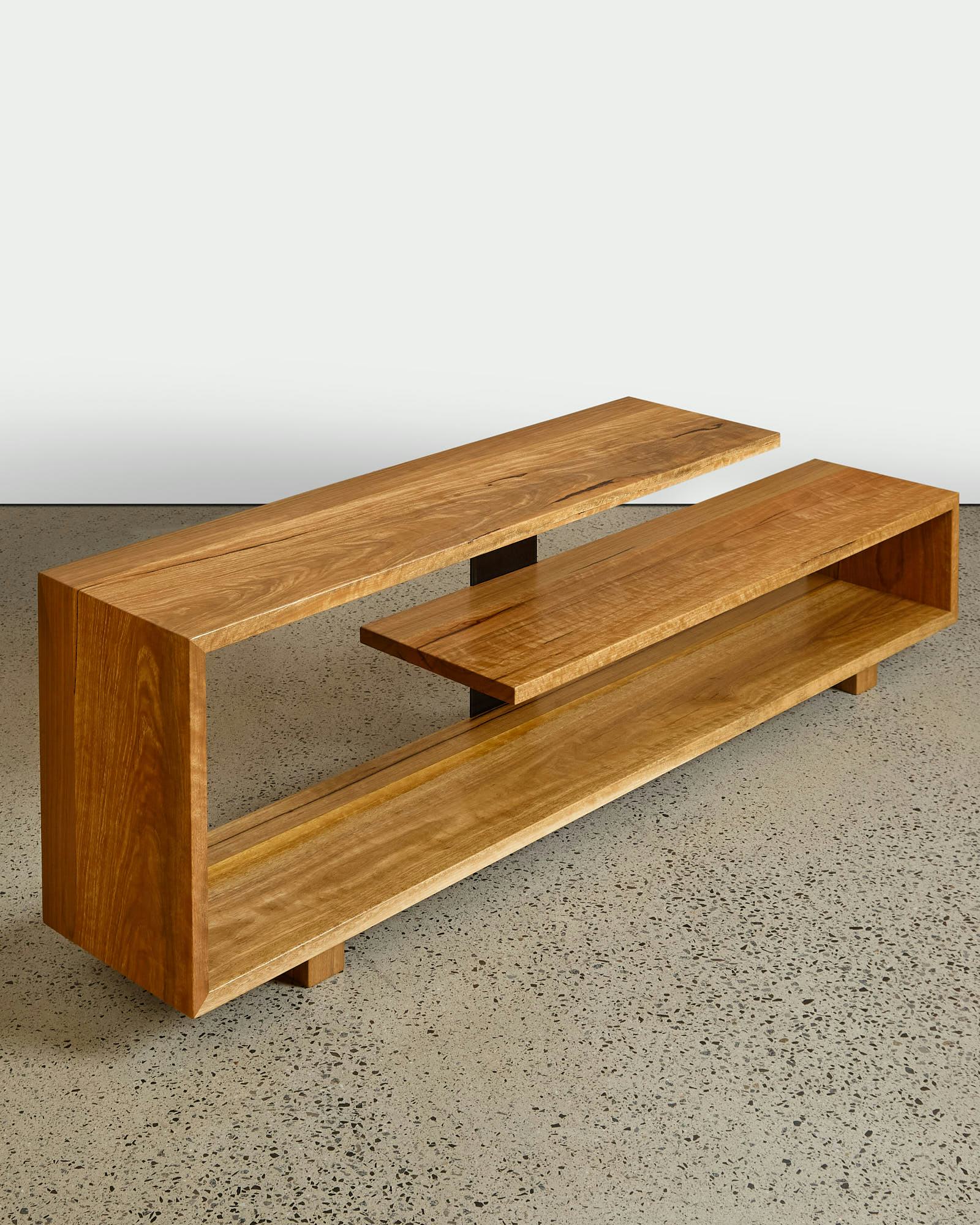 THE ELIAS TV UNIT WITH TWO DRAWERS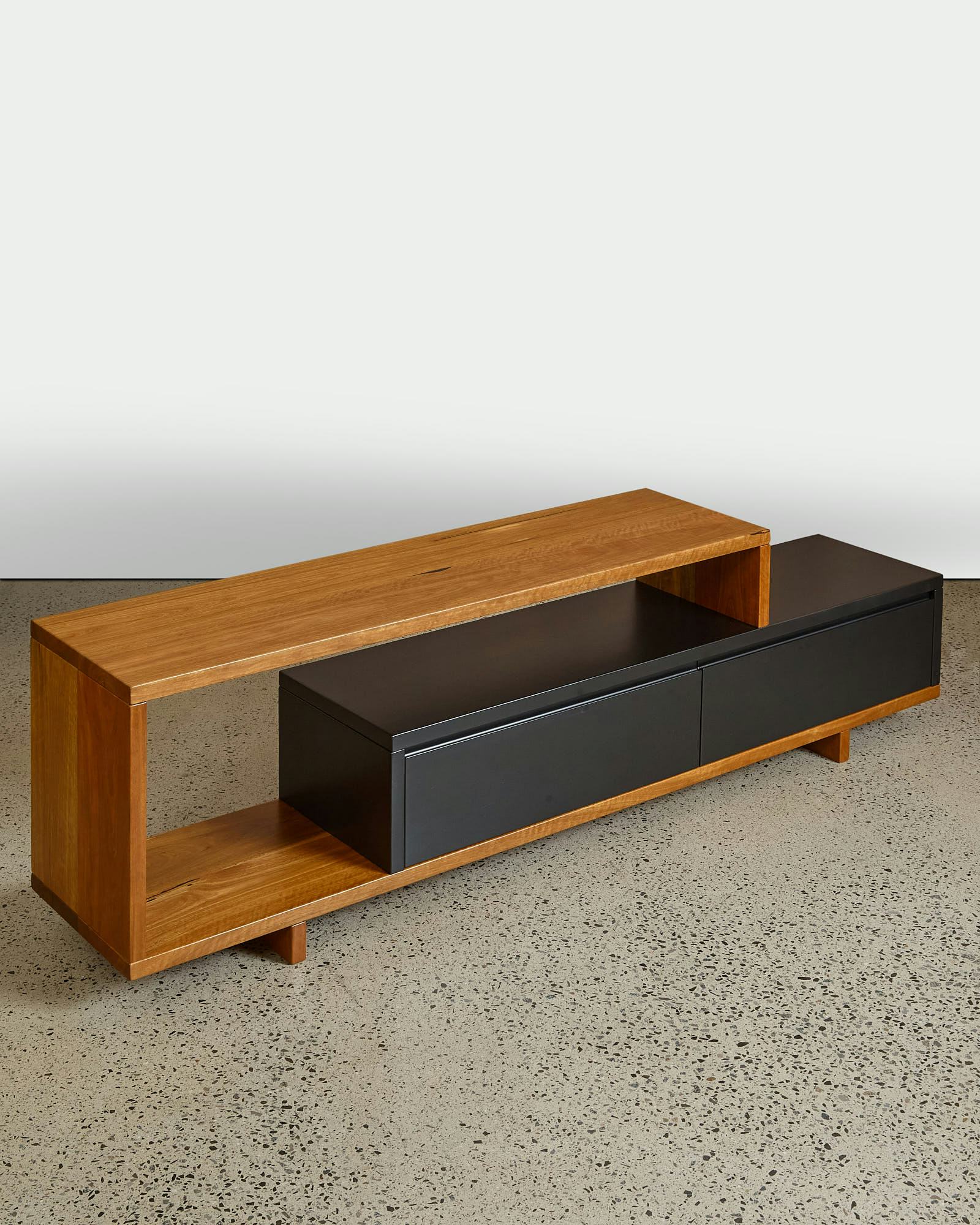 How can we help?
Customise our Furniture

Fine-tune any of our furniture to suit your specific needs, including size, shape & finish.

How it works

Bespoke Design

Bring us an idea, our Design Team will create a concept, then our Master Craftsmen make it a reality.

How it works