Custom Made Sideboards & Buffets
CUSTOM MADE SIDEBOARDS & BUFFETS
There are many options when it comes to deciding how you would like your sideboard made. This section contains a lot of good information relating to having a sideboard made to order.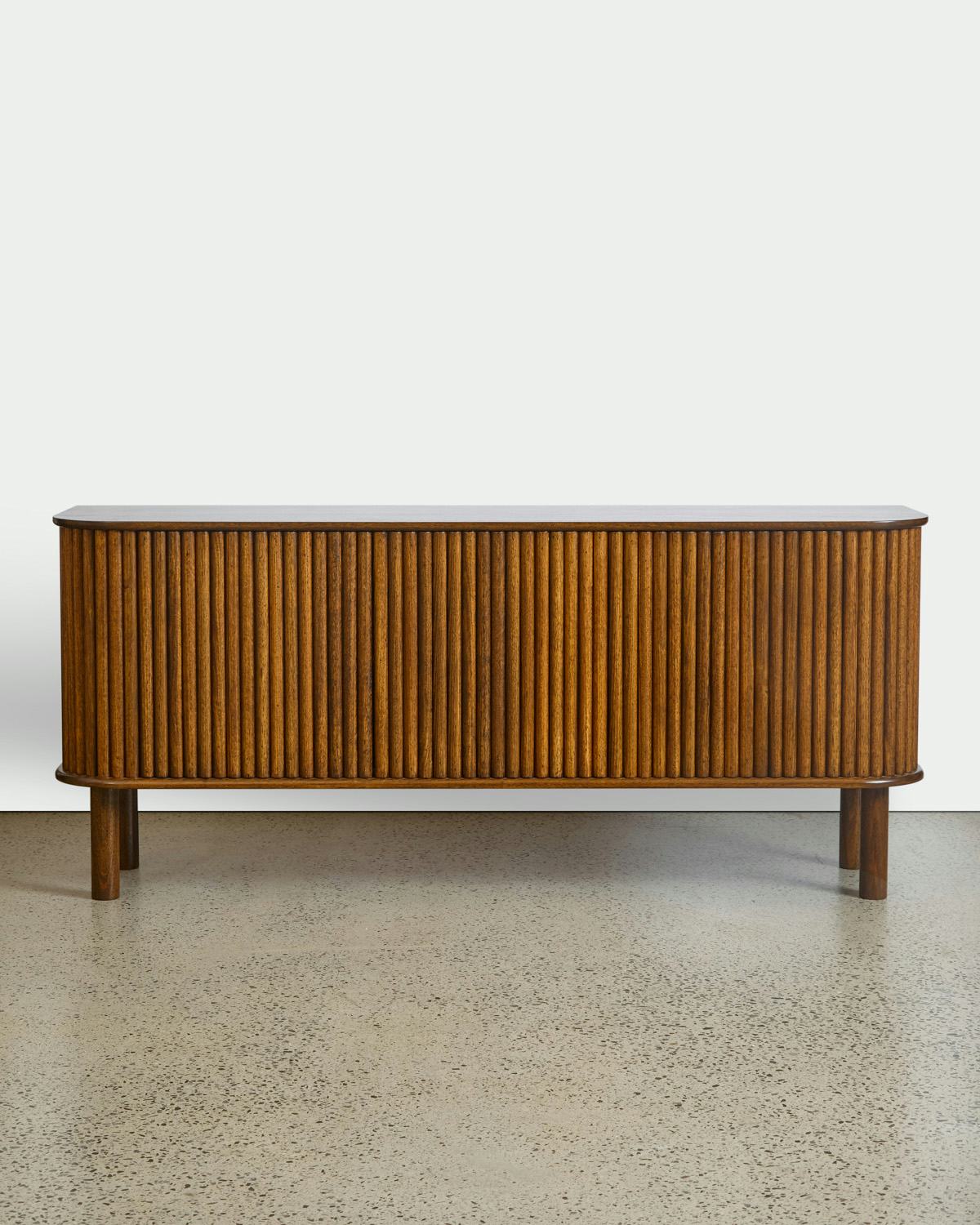 Layout/Design

There are three considerations when it comes to deciding how many drawers and doors you would like in your sideboard.

What sort of items are going to be put in it?

If you intend to put a lot of larger items in the sideboard such as large platters or bowls in boxes etc, then more cupboard space would be better, hence more doors than drawers. On the other hand if there will be more smaller items such as napkins, table cloths etc, then more drawers will likely be a better option.

What is the overall size or the available space where the sideboard is going?

This has a bearing on whether the unit will have an odd or even number of sections. By this I mean that there will be one option available if the unit has three or five sections which is that the middle section can have a full bank of drawers down the centre and then one, two or three doors either side. Although, if it's a big unit there's no reason why there couldn't be two banks of drawers in the middle two sections, with say, two sets of doors either side. Conversely, you could also have two doors in the centre and then a bank of drawers at each end.

What sort of look do you have in mind?

If you're leaning towards a clean, contemporary look then having a plain set of doors and drawers without knobs or handles is the way to go. You might opt for finger grooves to open them or push-to release catches for the ultimate in minimalist design. Another option is to have some drawers in behind one or some doors which means they're not visible until the doors are opened.  If you're after something more traditional, there are literally hundreds of possible options, which we're more than happy to discuss with you.

Drawer Slides

These days we include soft-close hardware as standard. 

Retractable Doors

If you're likely to use your sideboard as an entertainment unit, you might like to consider having retractable doors, allowing you to hide those components away when they're not in use, yet still maintain a line of sight for your remote controls when you're watching TV. These require approximately 60mm clearance in the top or side into which they retract, creating a "void" within the open cavity that must be considered if you're rather limited for space and need to fit specific items.

Glass or Timber Doors

There are a few glass options other than plain clear glass if you prefer to have something other than all timber doors.  We can also supply frameless glass doors if that look is preferable.  

Base Style

There are many different variations on the style of base we can make for your unit. You're certainly not limited to our suggestions but this is a list of our most commonly requested:
Sides to the floor - the side panels of the cabinet extend to the floor, with a narrow setback kick at the front. (No vacuuming underneath!)
Tapered feet - great for adding a little shape, particularly if you have a tapered leg table in close proximity.
Turned decorative legs - great for more traditional styles.
Turned plain legs - great for a more modern look especially if tapered down. 
Metal feet and legs -  these come in a variety of finishes and styles - you're welcome to discuss this with us, or suggest your own.

Top Thickness

A relatively minor detail that is often overlooked, as it can make all the difference to the appearance of a cabinet. Creating a more substantial top thickness is really dependent upon timber availability, but is a consideration as to whether you'd like something more substantial, or something more slight.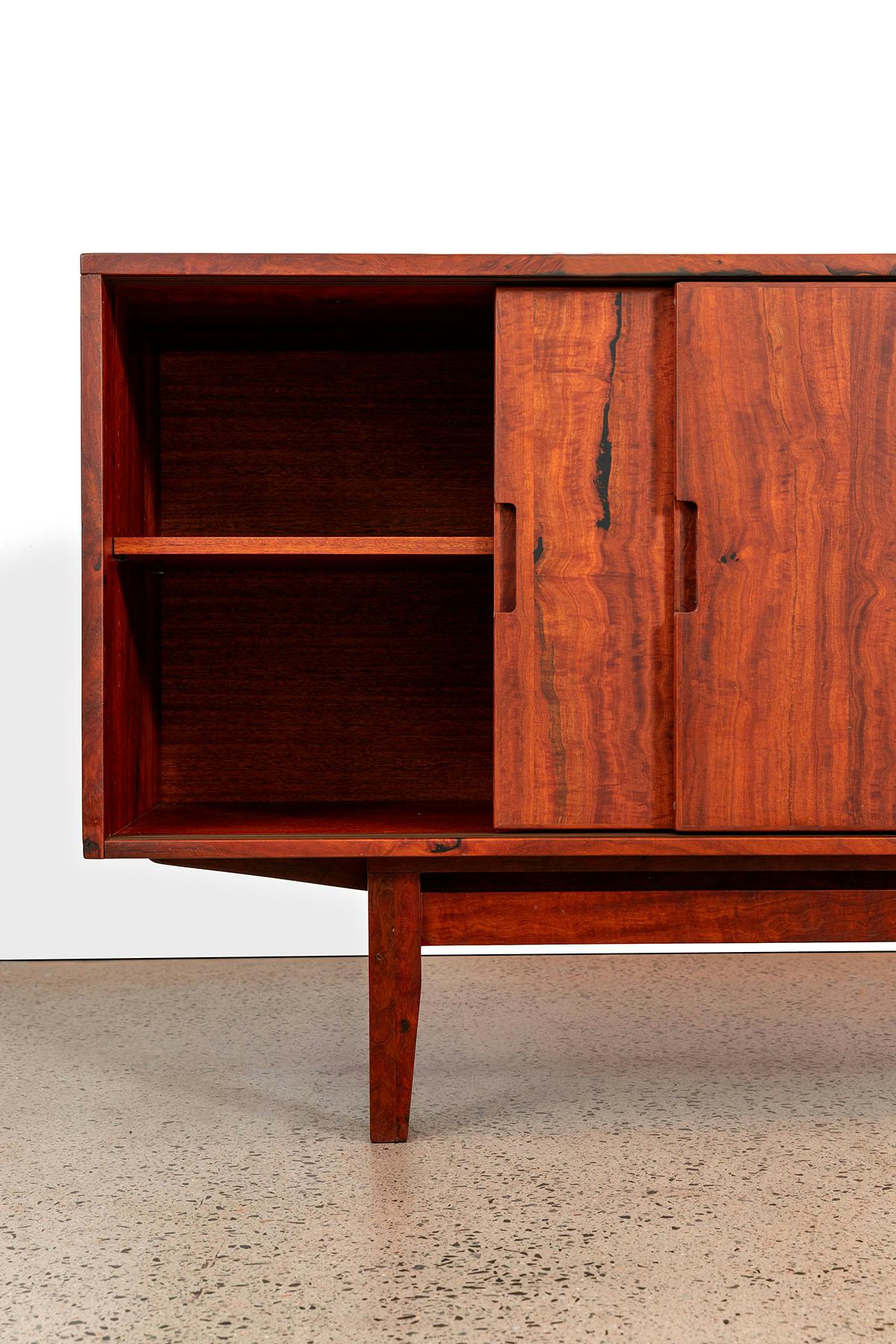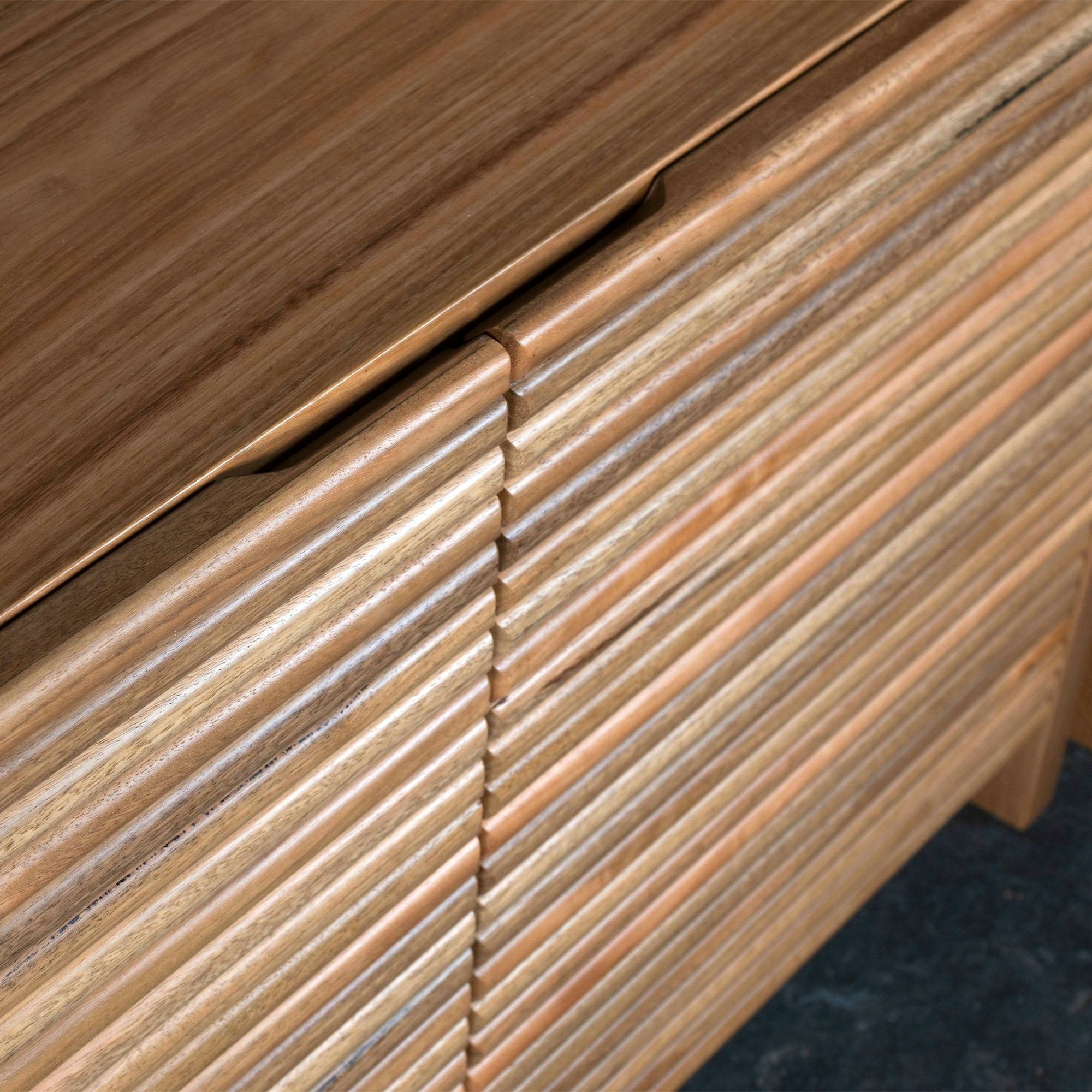 How can we help?
Customise our Furniture

Fine-tune any of our furniture to suit your specific needs, including size, shape & finish.

How it works

Bespoke Design

Bring us an idea, our Design Team will create a concept, then our Master Craftsmen make it a reality.

How it works